Handle fish carefully if you practice catch and return:
The glove does less damage to the fish's mucus layer than the use of a towel or bare hands

You do less harm to fish when unhooking them before releasing them

Quickly unhook and return sunfish, perch, rock bass and other types of fish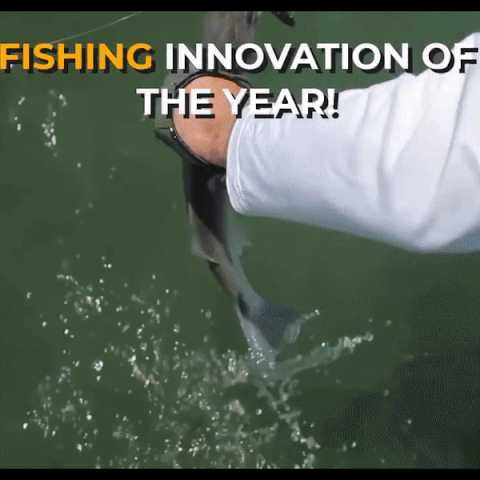 Have you ever HOOKED and injured your hands while fishing
Do you encounter cuts from sharp fins, hooks, or when you break a tangled fishing line?
Are you allergic to fish slime
Are you constantly looking for a towel to wipe all of the grime and slime from your hands or to remove the fish from your hook
It's time you carefully handle fish the right away and avoid cuts and excessive use of towels....Guys don't we hate laundry anyways
Introducing the
Fisherman's Glove
Made for safe and clean fish handling.
So why is it a must-have fishing accessory for professionals and amateurs alike?

Finally, you have a way of protecting your hands from:
inccidental cuts from hooks

Dangerous cuts from the sharp teeth and?fins?of fish

Painfulcuts and scratches

Sharp gill plates

Painful cuts from fishing lines. And if you need to break a line, all you need to do is wind the line a few turns around your glove and pull

protection of fingers and palm. Palm width is 3.75 x 4.53 in - Length is 8.66 in. (sizing approximate).
Magnet release
Strong magnet, which is a fantastic device for holding the glove in place

The magnet is very strong. You will not lose the glove without noticing

Slide your hand in, and it detaches all in one slick motion

Use one hand. Easy to put on and take off: catch the fish, release it, stick it back on the magnet and... you are ready to fish again!

Hang the glove on your belt or vest loop for quick access
No more grime and slime
Keep your hands clean

Say goodbye to the bloody towels

Excellent non-slip grip

Waterproof

Easy to clean, quick to dry